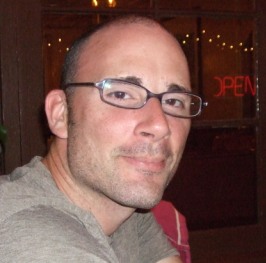 Nigel Ohrum
---
Content Marketing Strategist, Axim Fringe Solutions Group, LLC, Gaithersburg, MD. 02/2014 -
● Management of social media marketing strategies for GSG, FSG, and BWell Inc.
● Develop and grow GSG, FSG and BWell Inc's digital and social proficiency.
● Use of social media monitoring tools to research and identify future business prospects.
● Communicating in a professional, but unique social media "voice" aligned with GSG, FSG, and BWell Inc's thought leadership and content platform.
---
Social Media Specialist, Social Toppings, Germantown, MD. 02/2011 -
● Currently moderate two of the largest social media communities on Google+.
● Manage web communities and develop web presence for small businesses, startups, nonprofits, companies, and global brands.
● Design and implement social media strategies using Facebook, Twitter, LinkedIn, YouTube, Quora, and other engagement platforms.
● Track ROI and engagement with Google Analytics, Buffer, Bit.ly, Facebook Insights, and other social media management tools.
● Increased a global online photo editor's Facebook audience from 4 million to 8 million fans and more than quadrupled their Twitter followers to 180,000+ in 14 months.
---
Founder/Coordinator, San Jose Social Media, Silicon Valley, CA. 02/2011 – 02/2013
● Established a free, ongoing class to teach social media techniques to new entrepreneurs, nonprofits, job seekers, and other interested people.
● Grew the group from four members to over 300, with commensurate growth in attendance.
● Nurtured successors so the group would continue after my move to the East Coast.
---
Systems Analyst Associate, UPMC Health Plan, Pittsburgh, PA. 03/2009 - 07/2010
● Served UPMC's million-member health insurance division as part of the web solutions team.
● Met operational IT client needs while protecting integrity and confidentiality of all information per HIPAA regulations.
● Developed, implemented, and tested package systems solutions to optimize business processes.
● Provided developmental support for all of UPMC Health Plan's web portal systems.
● Participated in document and project tracking elements with the new change control management process.
● Assisted in the migration of existing solutions with the new UPMC Health Plan portal system.
---
Fire Control Technician, United States Navy, Norfolk, VA. 08/1997 - 12/2003
● Served aboard USS Stump DD-978 under the Harry S. Truman battle group.
● Maintained advanced computer systems of multiple weapon systems aboard US Naval vessels.
● Received honorable discharge in December 2003.
● Awarded Navy Achievement Medal, Good Conduct Medal, Enlisted Surface Warfare Pin, and National Defense Medal.
---
Education
Harrisburg Area Community College, Wildwood Campus, Harrisburg, PA. 08/2004 - 05/2008
● A.S., Web Development
● A.S., Social Sciences
● Dean's List, seven consecutive semesters.
---
Community Leadership
Member, Board of Advisors, Campbell Veterans Memorial Foundation, 2011-2012.
Business Mentor, Institute for Veterans and Military Families, 2012-Current.
---